Being a resident of Wantage and hearing about how the township has taken ownership of the lake, a long story, we decided to see exactly what it looked like.  These photos will give you an idea of what's there.  I'm sure that the lake community has much nicer photos, but I'll offer these until better photos are offered to me from interested citizens.
Photos taken on a not so sunny day.  May 31, 2015.
If you drive around the lake in a clockwise direction with the lake on your right, you will finally get to the dam.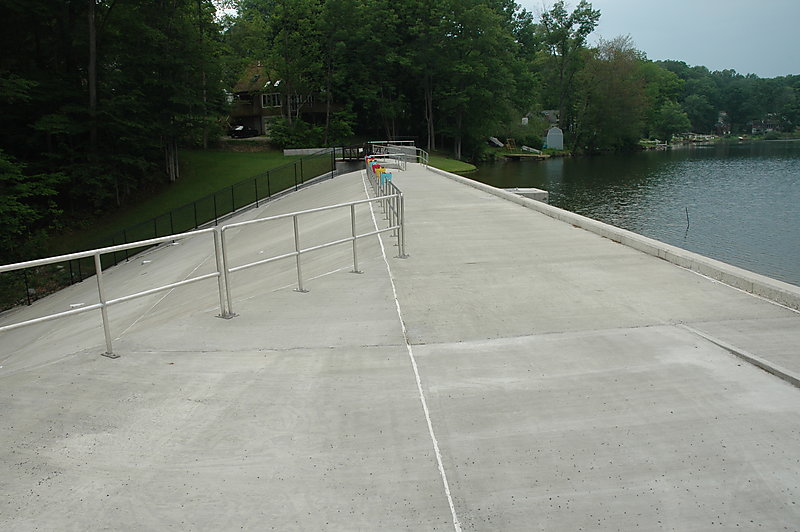 Looking out over the lake from the dam.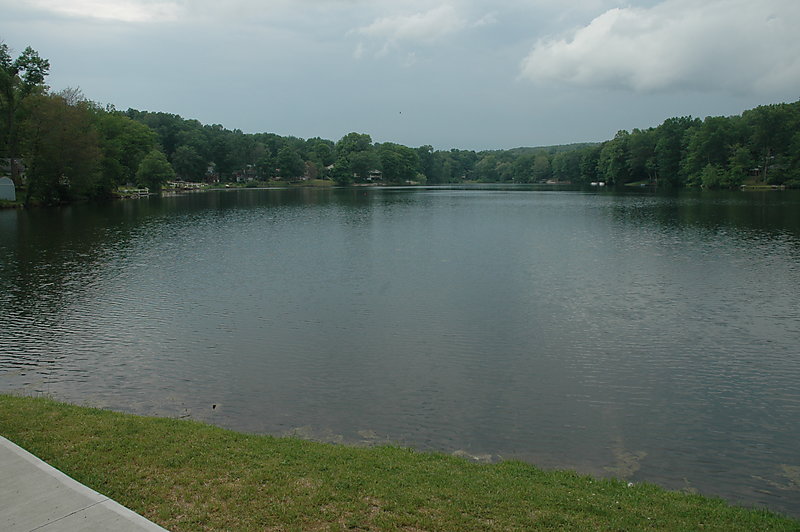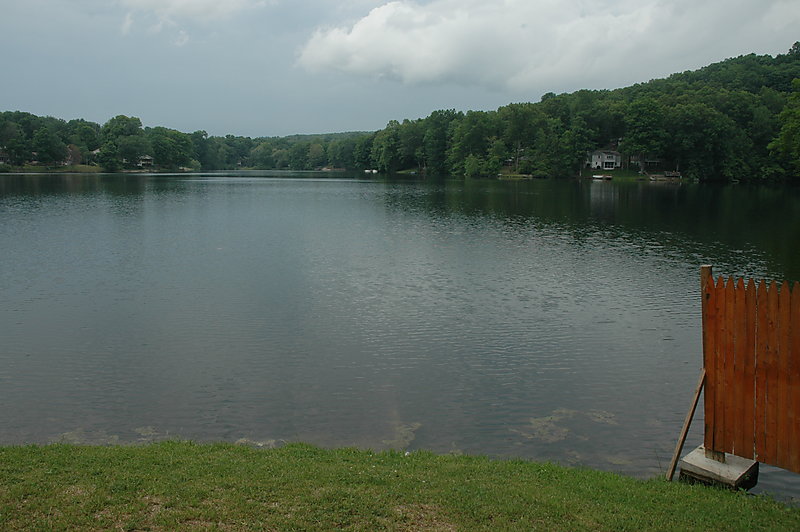 The beach area is nowhere near the dam as far as driving goes.  If you are at the dam, the beach is three quarters of the way around the lake.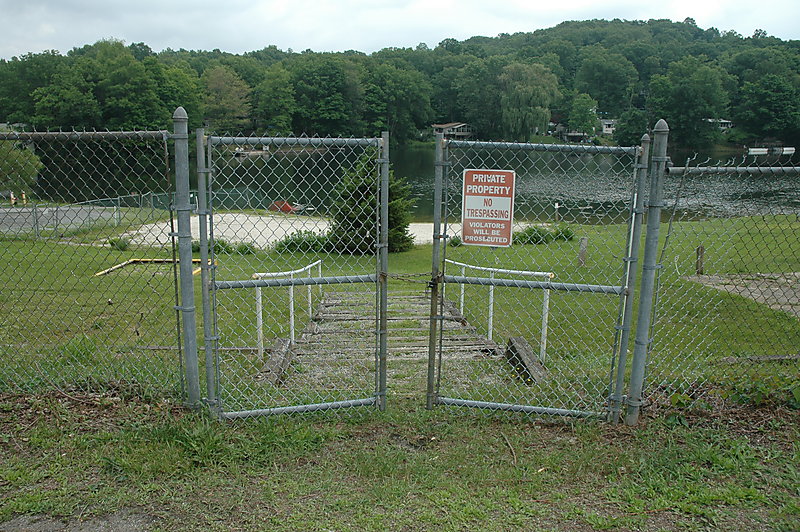 This photo shows the boat launch area to the left side of the beach area. 
The beach area looks out across the lake.  Unseen from here, the dam is down the lake to the right.